Kennie is very professional and knowledgeable.
I love this place. I am normally very selective about who I trust my natural hair with and Kennie has won my trust! She is very professional and knowledgeable about different types of natural and what types of care is appropriate for what type of curl and porosity! She only uses the best natural products and I am always pleased with the service and style! The product that she sells is also really good. I have been going for about 3 months now and I am all in!
Professional, Friendly and skilled
I recently had the pleasure of visiting AdornBeautyRetreat for my daughter and I hair service, and I have to say that it was an incredible experience from start to finish. The salon itself was welcoming, with a relaxing atmosphere that immediately put us at ease.
My stylist, Kenny, is professional, friendly, and incredibly skilled. She took the time to listen to our needs and concerns, and provided expert advice on what would work best for our hair type. Throughout the service, she checked in with us to ensure we were comfortable and happy with the results.
The service itself was fantastic.
Kenny was meticulous in her work, taking great care to ensure that every detail was perfect. She used high-quality natural products that she makes and techniques to create a look that exceeded our expectations. We left the salon feeling confident, refreshed, and absolutely thrilled with our new hairstyle.
Overall, I recommend AdornBeautyRetreat Kenny. If you're looking for a top-notch hair service that's also affordable, this is definitely the place to go. Thank you so much for the wonderful experience!"
Impeccable Service
Kennie's service is impeccable. I have been a loyal customer for a long time. I love her, she does wonder with my hair and face makeup.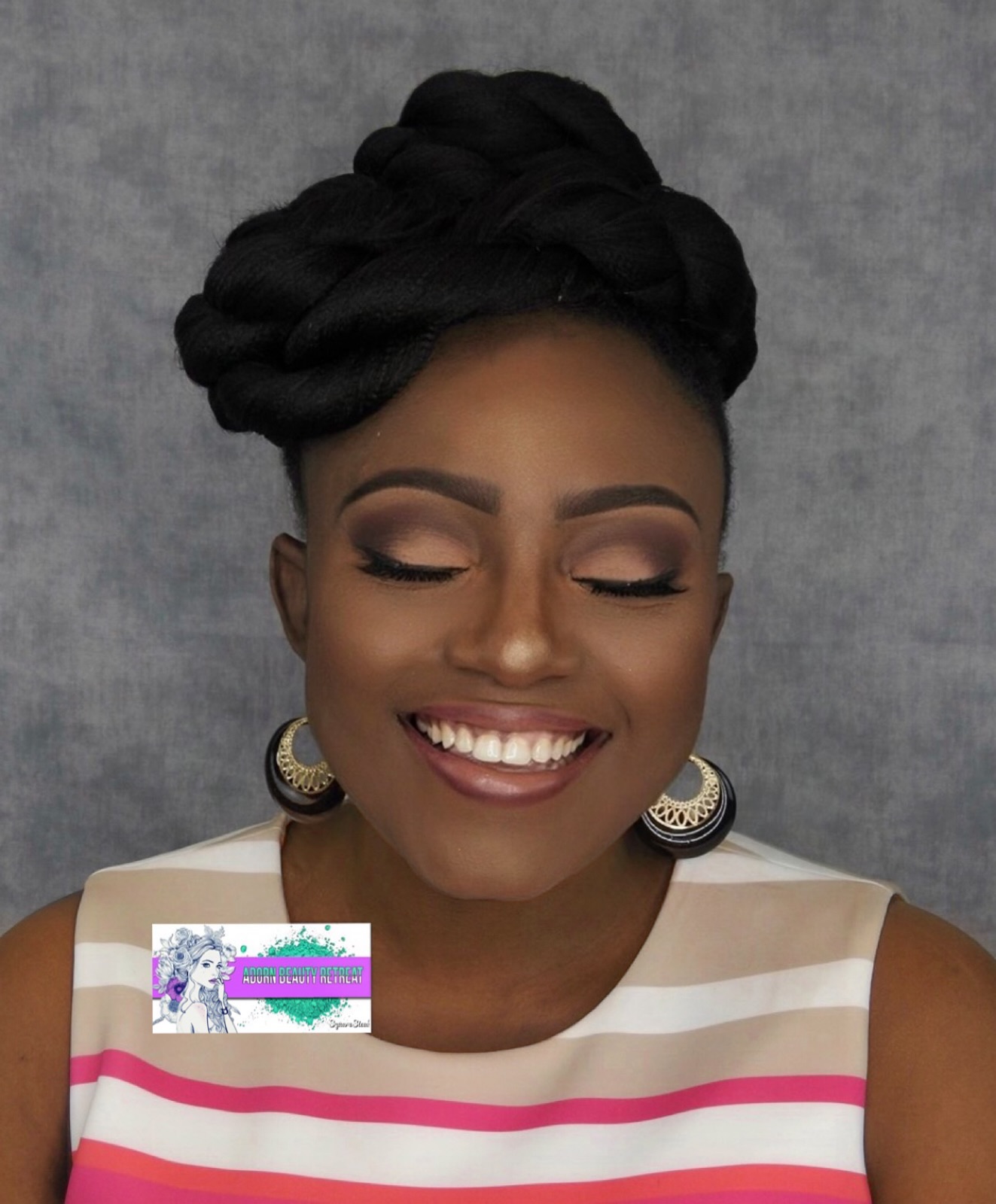 Excellent and Professional Service
Kennie manages to combine so much warmth with her professionalism.She turns me to a queen every time i visit. She surely knows what she's doing. whether hair or makeover.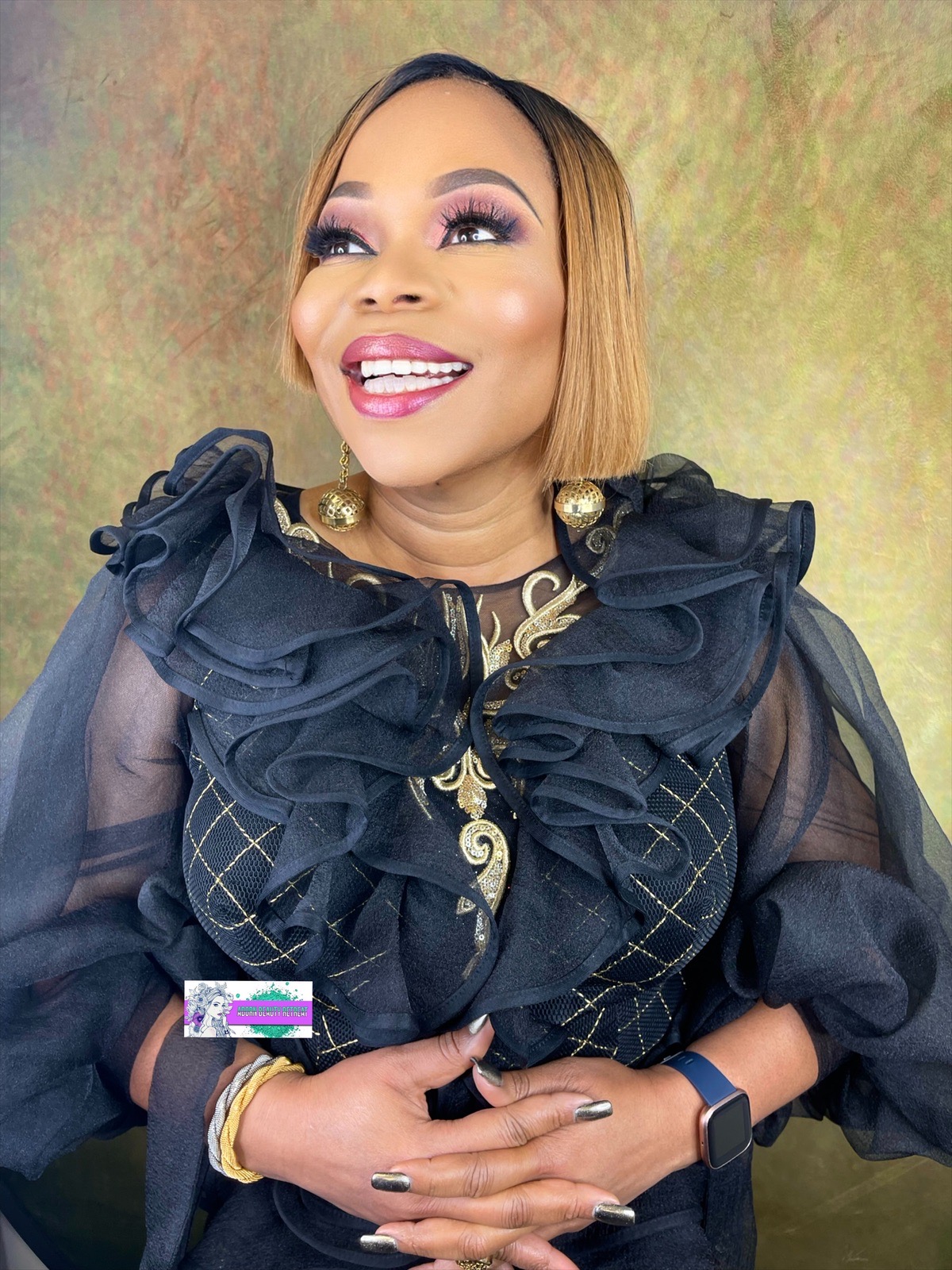 A one stop shop for your beauty needs.
Kennie is a great hairstylist. She truly cares about the life ans health of your natural hair while ensuring you slay in hair and makeup in the process. Very clean environment. hair products and makeup available. Really a one stop shop for your beauty needs. Additionally, her wigs are on point. I would definitely recommend and i already do.
Great Experience Every time
My daughter and I have been with kennie for 9 yrs plus. She has worked miracles on our hair using her natural products. We don't use any other products besides her products and it has made our hair grow very strong. She is a woman of God, wonderful personality.
Thank you for an amazing experience!!!
Kenny was very welcoming and pleasant. She made me feel right at home. I don't use makeup frequently but she put me at ease in her chair. She worked magic and my makeup was very nicely done. I felt like a queen the whole day. She is a sticker for time too.
Thank you for an amazing experience.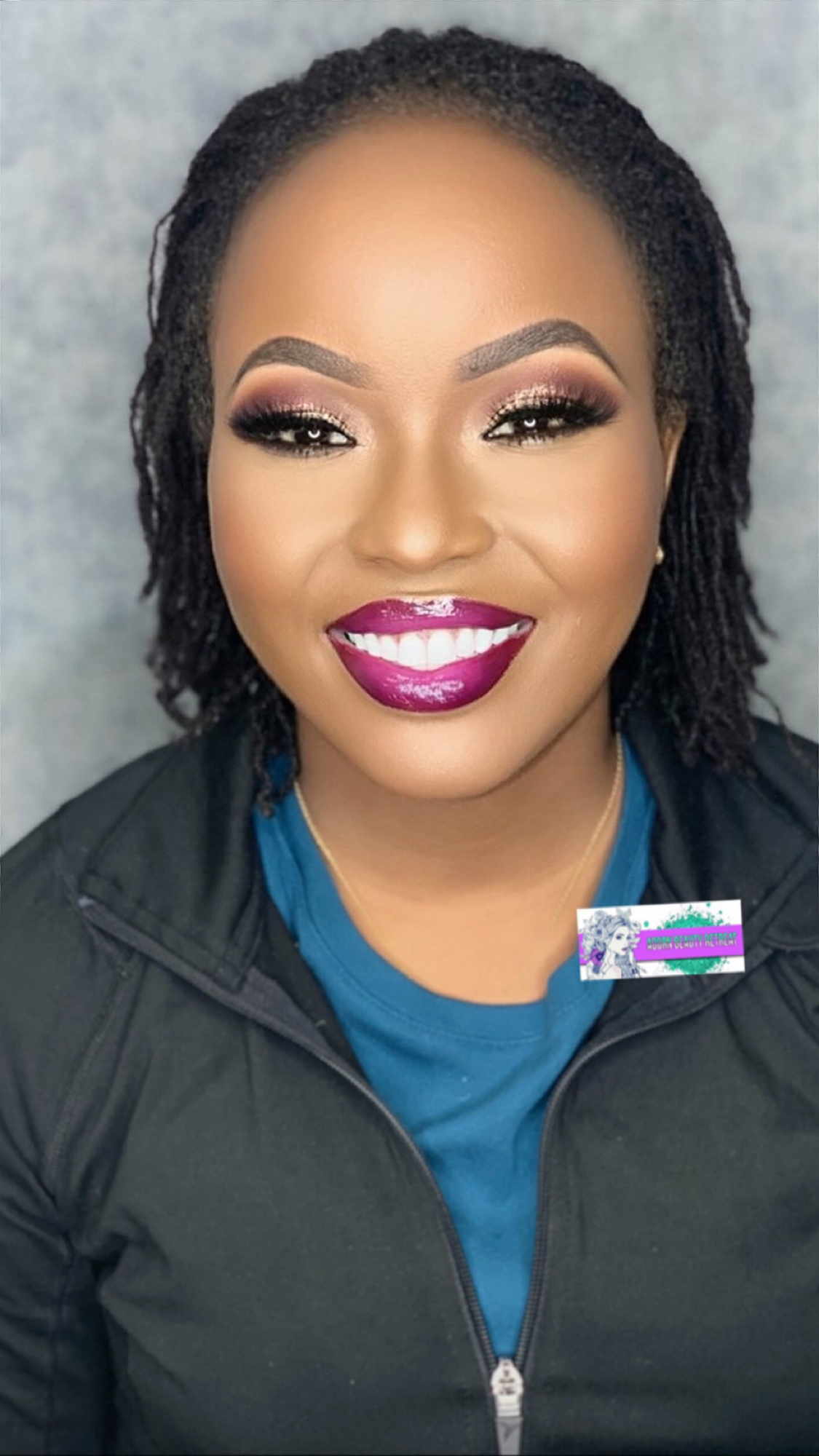 Kennie is Very Detailed & Artistic
I'm so glad I chose Adorn Beauty Retreat for my makeup session. Kennie is undoubtedly and exceptional makeup artist. My makeup was flawless. she's very detailed & quite artistic. Excellent customer communication too. prompt responses to inquiries. She's also pleasant and professional. Highly recommended.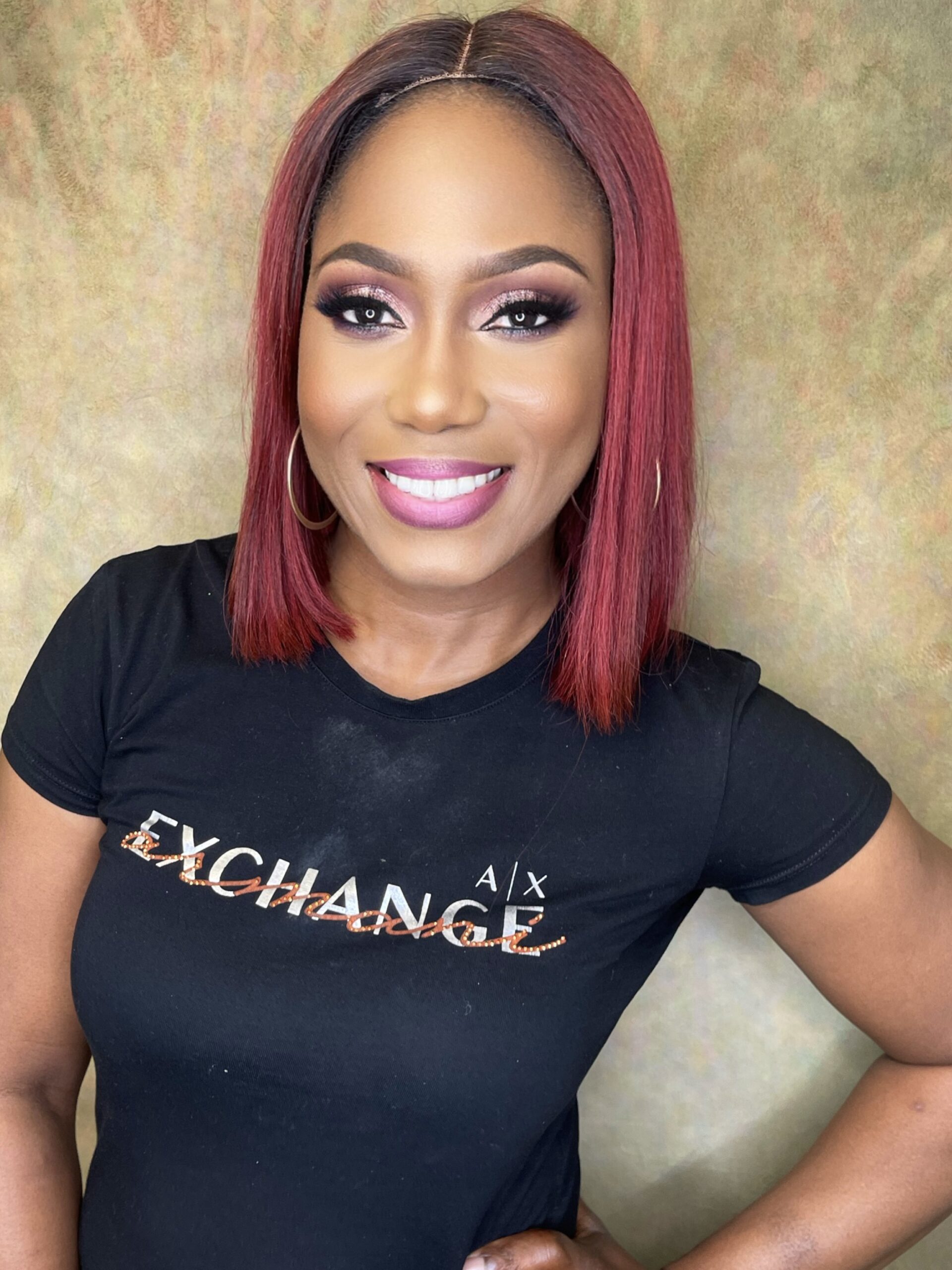 Adorn Beauty Retreat delivers quality services
Kennie is the best cosmetologist I have been to so far. Her makeups are flawless, they enhance your natural features without overwhelming your features. Her complete beauty makeover will bring out the shine in you. She delivers high quality service with professionalism.
Im very pleased with Adorn beauty retreat
Kennie has been my hairstylist and makeup artist for over 9yrs and i would not trust my hair with anyone but Adorn Beauty Retreat. The over all health of my hair has grown tremendously. I feel very comfortable sending others to her. I am pleased and grateful to know Kennie in my walk of life.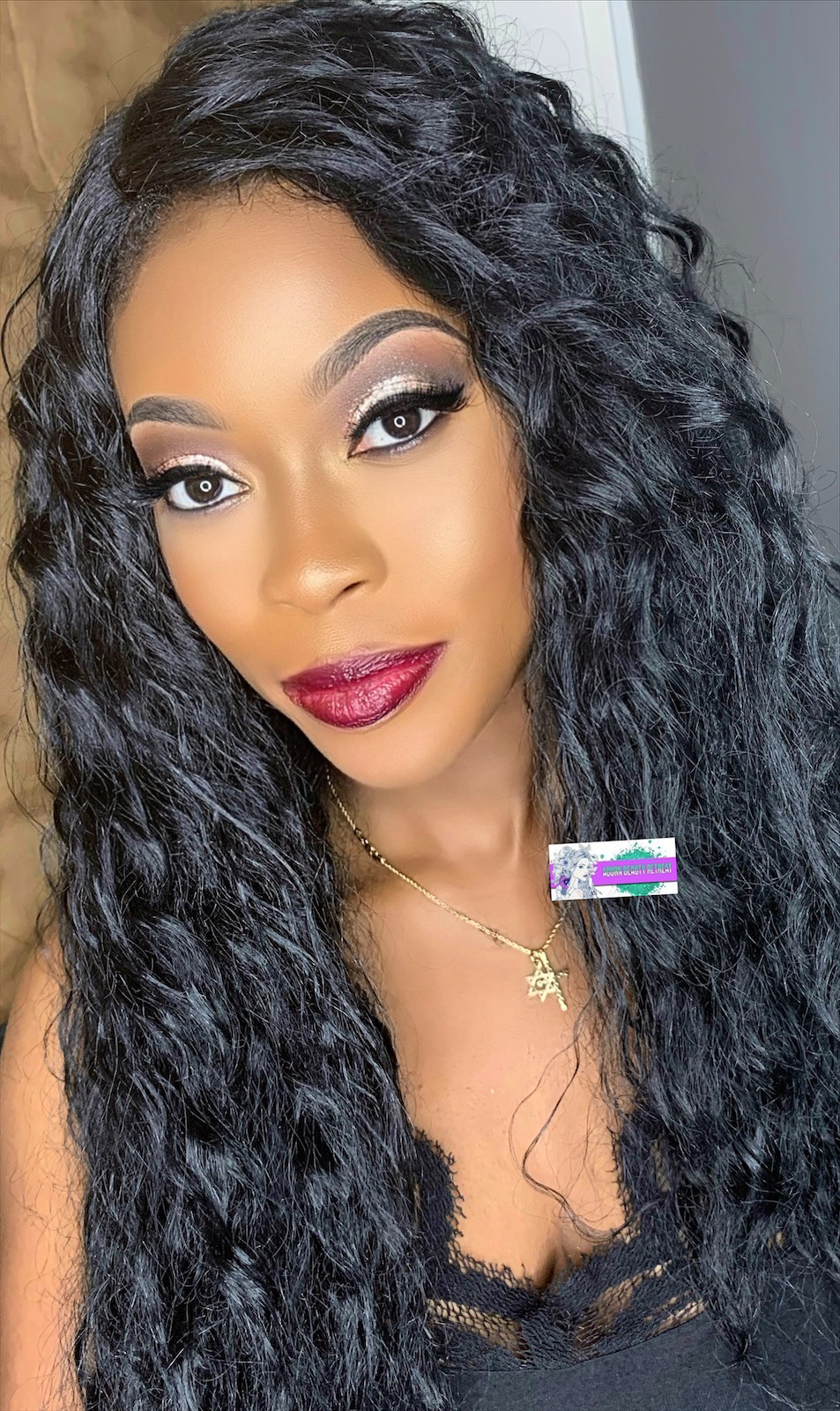 Ms Kennie is Fun and Professional
wow! Adorn beauty retreat went above and beyond to care for me. my makeup sessions are always very fun, yet professional with Ms kennie. Her clients needs and satisfaction are priority to her. I can go on and on and on about my experience with Adorn beauty retreat…. Im looking forward to another makeup ssessions with her very soon. if you are looking for a reliable, professional hairstylist, makeup artist this is the right place to be.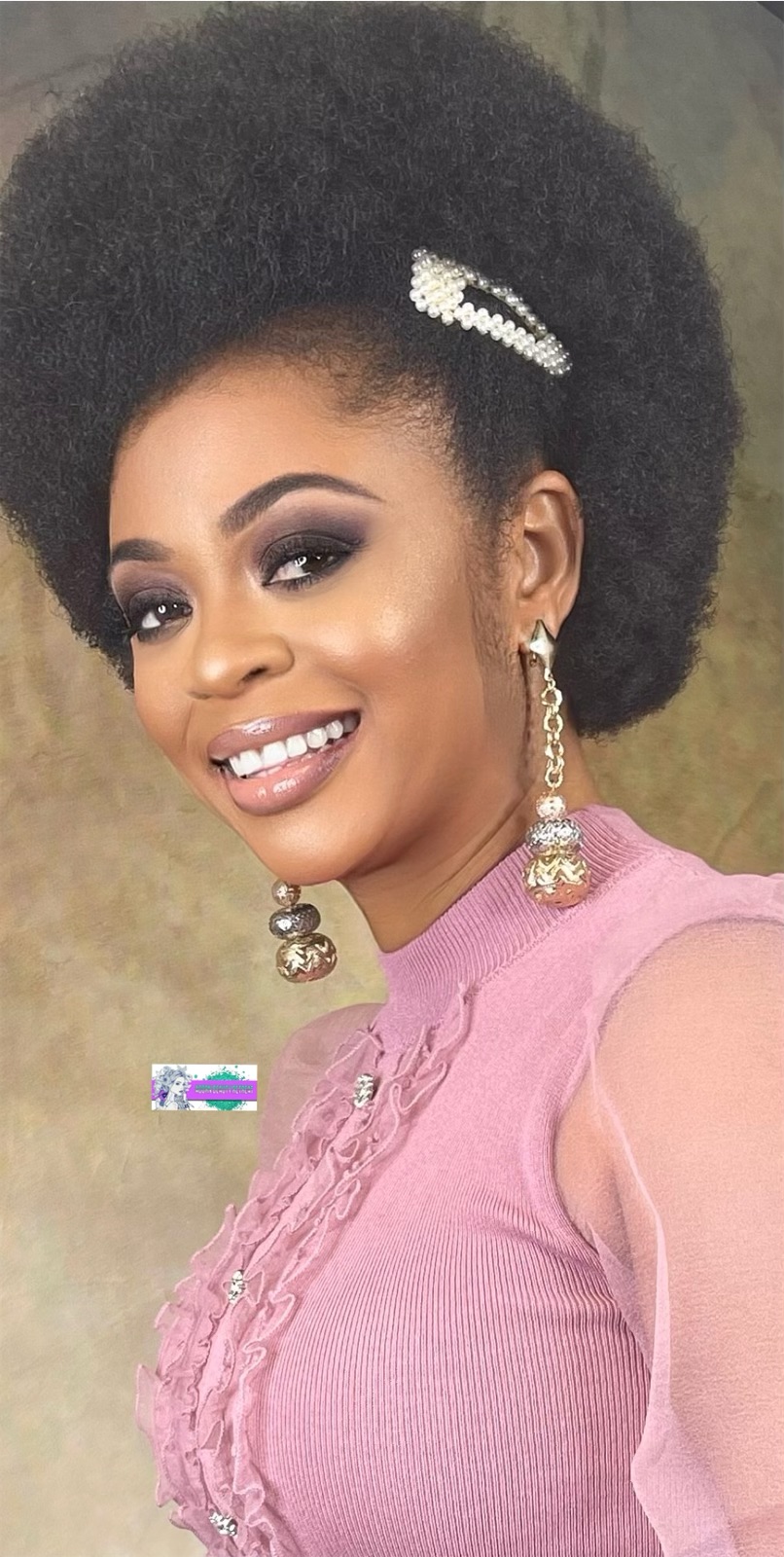 She did amazing job on my makeup
I really enjoyed my experience with Kennie! she did an amazing job on my makeup and took some pretty pictures that my family and friends loved!.We had a wonderful spiritual fellowship together as well. She is a beautiful kind person.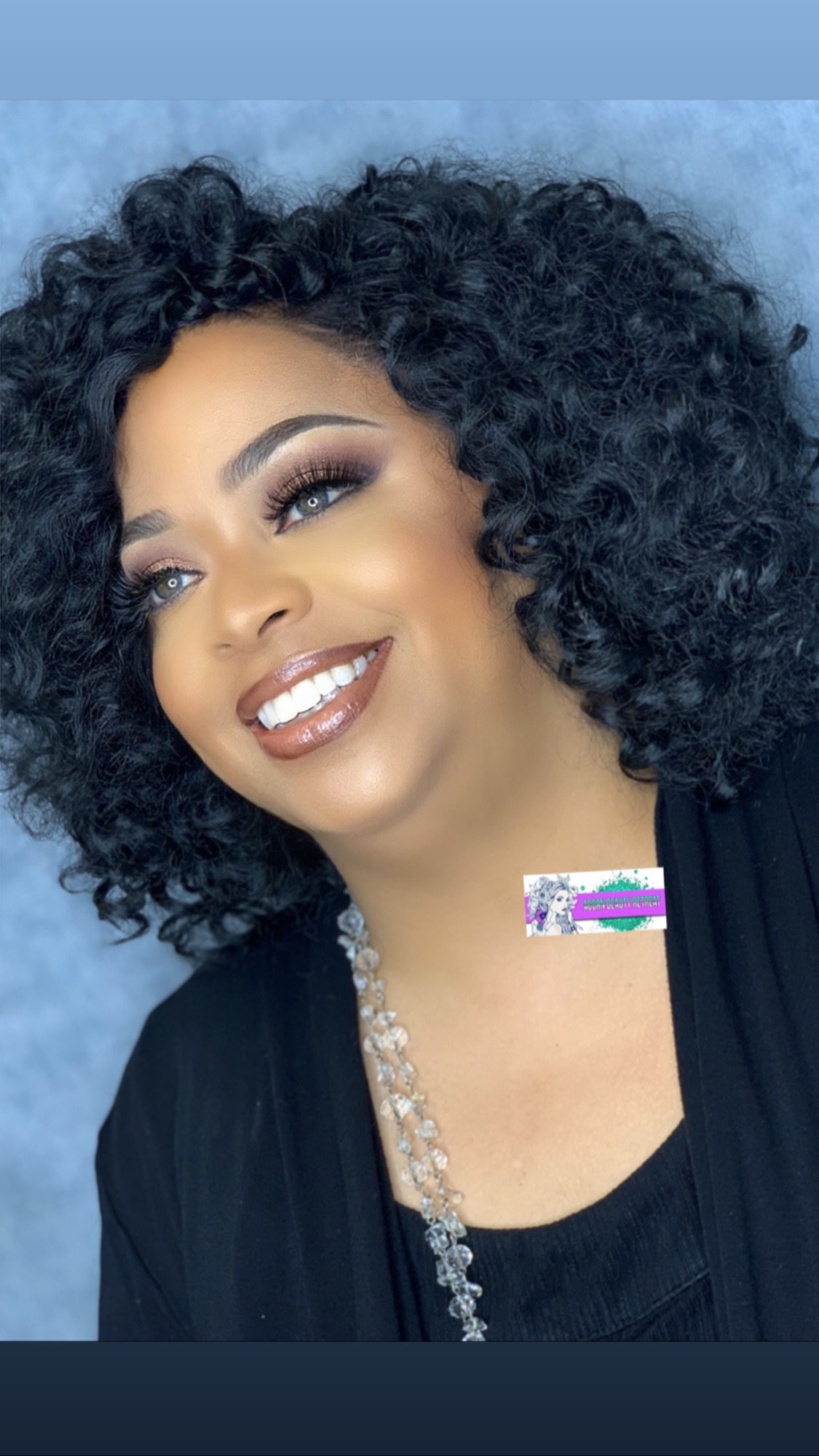 Quality, Professional Hair Service.
Kennie is great at what she does, she's very passionate about the client's hair and its evident in her feedback and knowledge sharing while taking care of my hair . I had just removed my braids and needed some treatment to revitalize my hair . Kennie took the time to coach me on some best practices as well as explain the benefits of the treatment and why she made those suggestions for my hair. I look forward to my next salon visit at Adorn beauty retreat.
The Best !!!
Adorn Beauty Retreat makeup artistry is the best i have seen in color matching, blending and contouring. Her MUA style enhances your beauty beyond recognition. The compliments swoop in whenever i use her services. It helps that the makeup lasts all day to the next.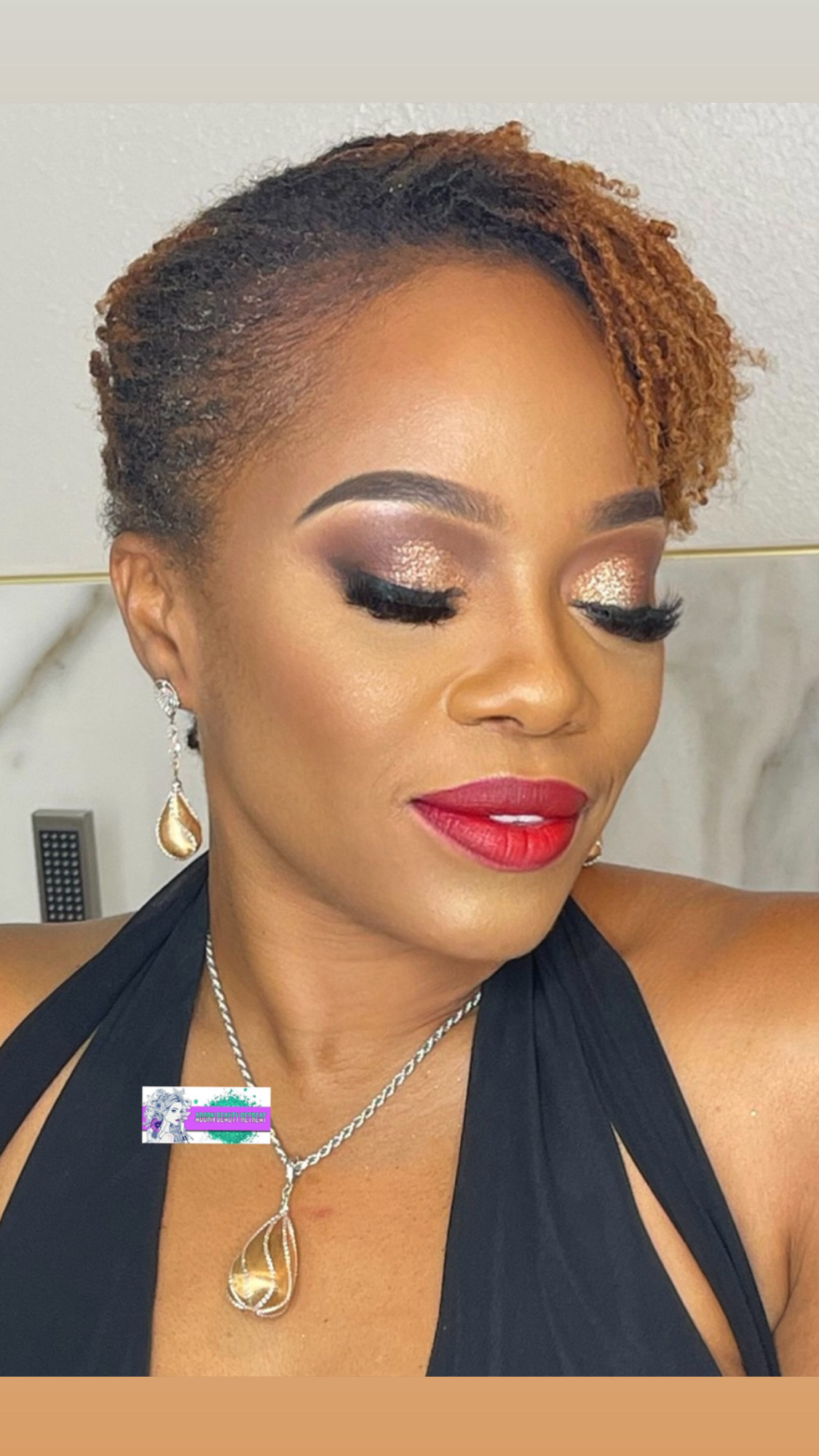 Kennie is Awesome
Kennie is just awesome. She is professional and has her clients best interest. I am so glad. I have been going to her studio over a year now. My wedding hair was perfect and just the perfect style for me. Kennie listens to what you want and make it work for you.
Our Makeup was flawless!
This review should have been posted a while back!!! My sister and I absolutely loved Kennie!!!! She was an absolute joy to meet and work with! So pleasant! Rest assured she has my business anytime am in Houston. Your work spoke for itself!! I was passing your info to anyone who asked!!
Outstanding job!!! The gele you tied for my sister, everyone liked! We got complimented on our makeup the entire night! Makeup was flawless!!! God has definitely blessed you with a gift and am glad that i got to experience that blessing. Ann
A memorable event
Adorn Beauty Retreat went over and above to make my 50th birthday a forever memorable event. I am so glad i chose adorn beauty retreat. Give them a trial and you will be glad you did. I guarantee you!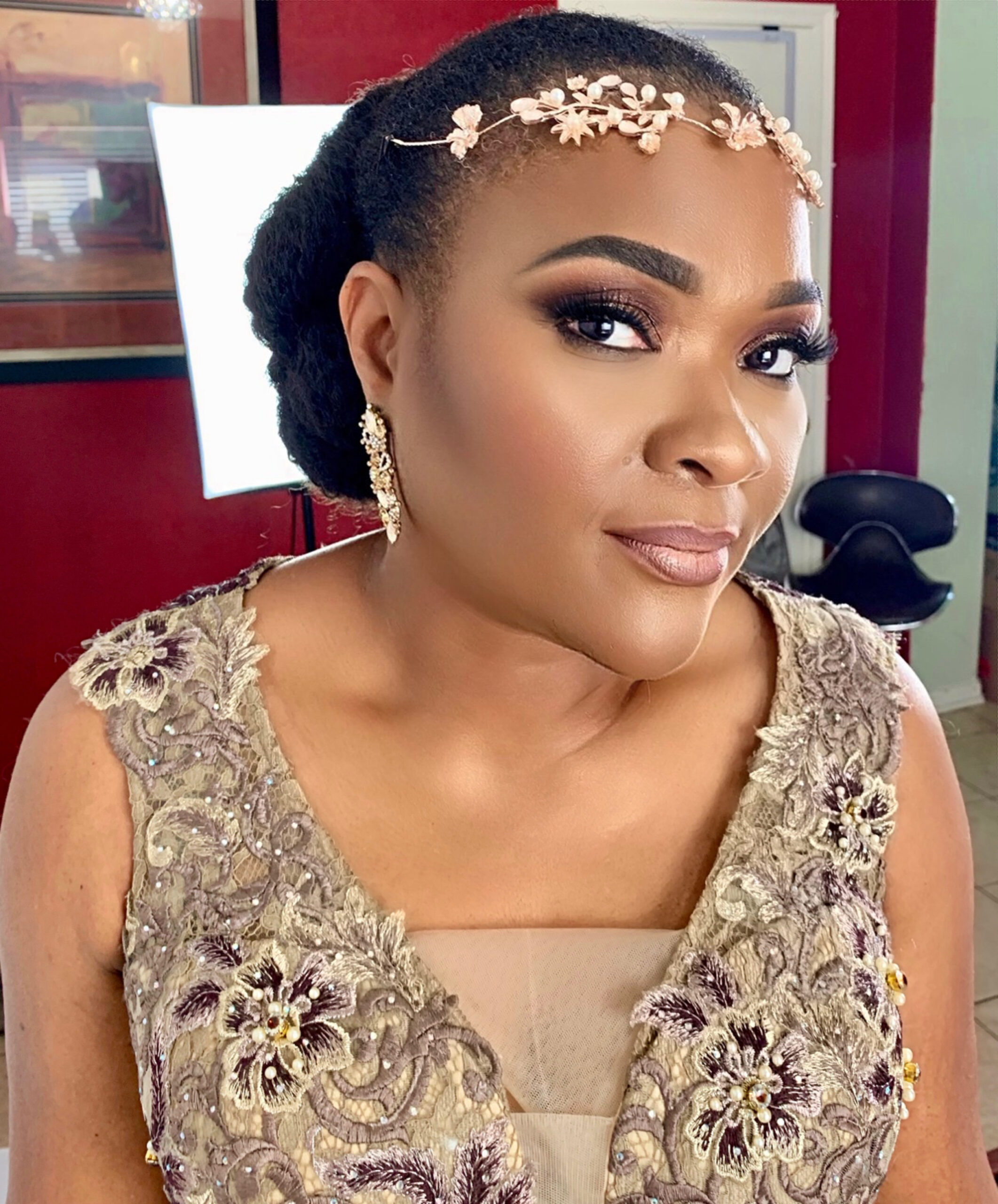 I Highly Recommend Kennie
Adorn Beauty Retreat went above and beyond for me on my wedding day! Highly recommend her for all brides and bridal teams. She was very responsive, professional, had the best skin care/hair tips (which truly helped me on the actual wedding day!) and even stayed over past her scheduled time to make sure I looked my best for the reception/change of dress. If I could give her more than 5 stars I definitely would. Brides, hurry up and book her for your day, you'll thank me later.
Thank you Kennie! you are the best!.
Highly Professional
Ms. Kennie is such an amazing person, highly professional and was friendly throughout the service. She is courteous and I will definitely use her services again. I've already referred her to a few of my friends :)All the best Kennie
Adorn beauty retreat went above and beyond.
Adorn Beauty Retreat went above and beyond to ensure that I looked and felt gorgeous on my wedding day! I will definitely be going back in the near future for all my hair and make up needs.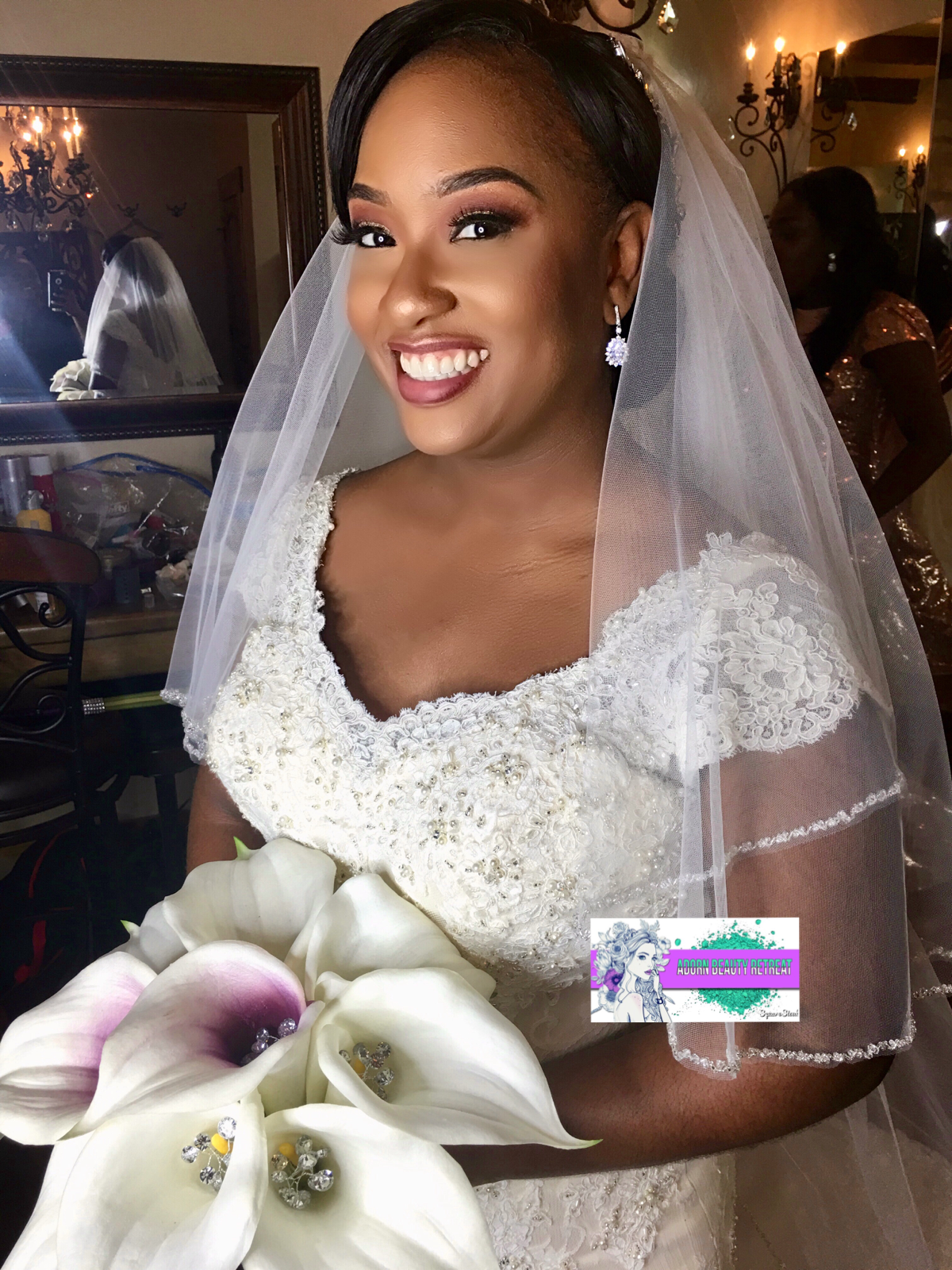 I looked Amazing!!!
Kennie is the most amazing, attentive and caring person! She did my hair/makeup for my traditional and church wedding last November. Days before the wedding, hubby and I had the opportunity to meet this beautiful soul for a facial and my husband who had never had a facial before could not stop raving on how great his skin felt after. (I highly recommend!) I have slight acne on my forehead and can I say that this facial made my skin so smooth! (I could not believe it!). She listened to the ideas I had for all my looks for the wedding and I must say she exceeded what I imagined; I looked AMAZING!!! I honestly did not want to take the make-up off. Kennie also did all of my bridesmaids hair for the church wedding and they looked fantastic! For both the traditional and church wedding, she made sure that I felt comfortable throughout everything that was going on and I was so grateful to have her there. I highly recommend her, she does an awesome job.
Awesome service, Unforgettable Look
I have always been getting my hair done with Adorn Beauty Retreat, so It was no brain that she will do my hair and makeup for my wedding. I have always been satisfied with my hair and makeup. I have never had a bad experience or outcome. I like how she knows what look will be best for me. Wedding planning is stressful enough I didnt have to add the worry of makeup and hair to it. I really loved my wedding look. I got a lot of compliments from my friends and family . I also love the promptness and the dedication to service. I will recommend Adorn beauty Retreat 100% of the time.
Wonderful Experience
Adorn Beauty Retreat was wonderful, I used her for my wedding and that was the best decision i made for my wedding. The vendor was more than a service provider she also took the role of a friend. I will recommend her again and a thousnad times over. she is very knowledgeable about what her customers beauty and her needs are and she knows what products to recommend for each need. Thanks Kennie you are AWESOME!!!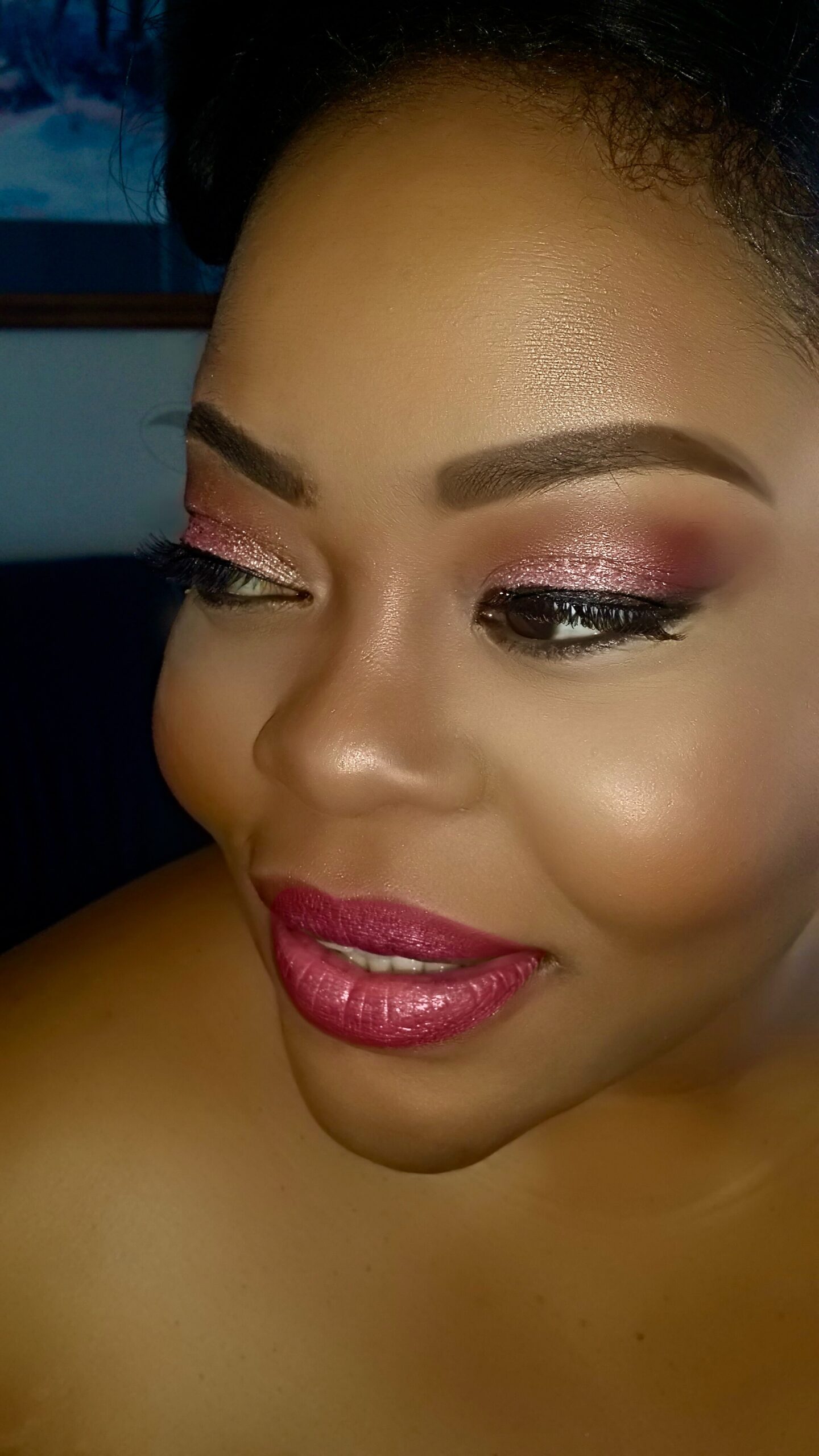 Adorn beauty retreat is Amazing !!!
Adorn Beauty Retreat is Amazing !!!
I used the service of Adorn beauty retreat for my wedding in august, and i must say i was very impressed with their service and level of professionalism. She was very punctual and was well prepared for the task. She used excellent beauty products on my hair and my face and her work was well done. My face was very beautifully done and i loved her work on my face. My makeup was awesome, and everyone loved the job she did on my face. My hair was very well styled as well and was very lovely. She knew what worked for my head and face type. I was amazed at the excellent and beautiful job she did. i was so impressed and loved everything. When the groom saw me come out he was whaoed and almost couldnt believe the makeover and look on my face. Everyone loved her work, and my bridesmaids love their hair and makeup too. I have chosen her as my hairstylist and makeup artist since the wedding day. I love Kennie's work so much.
Regards,
From a Happy Bride
Uche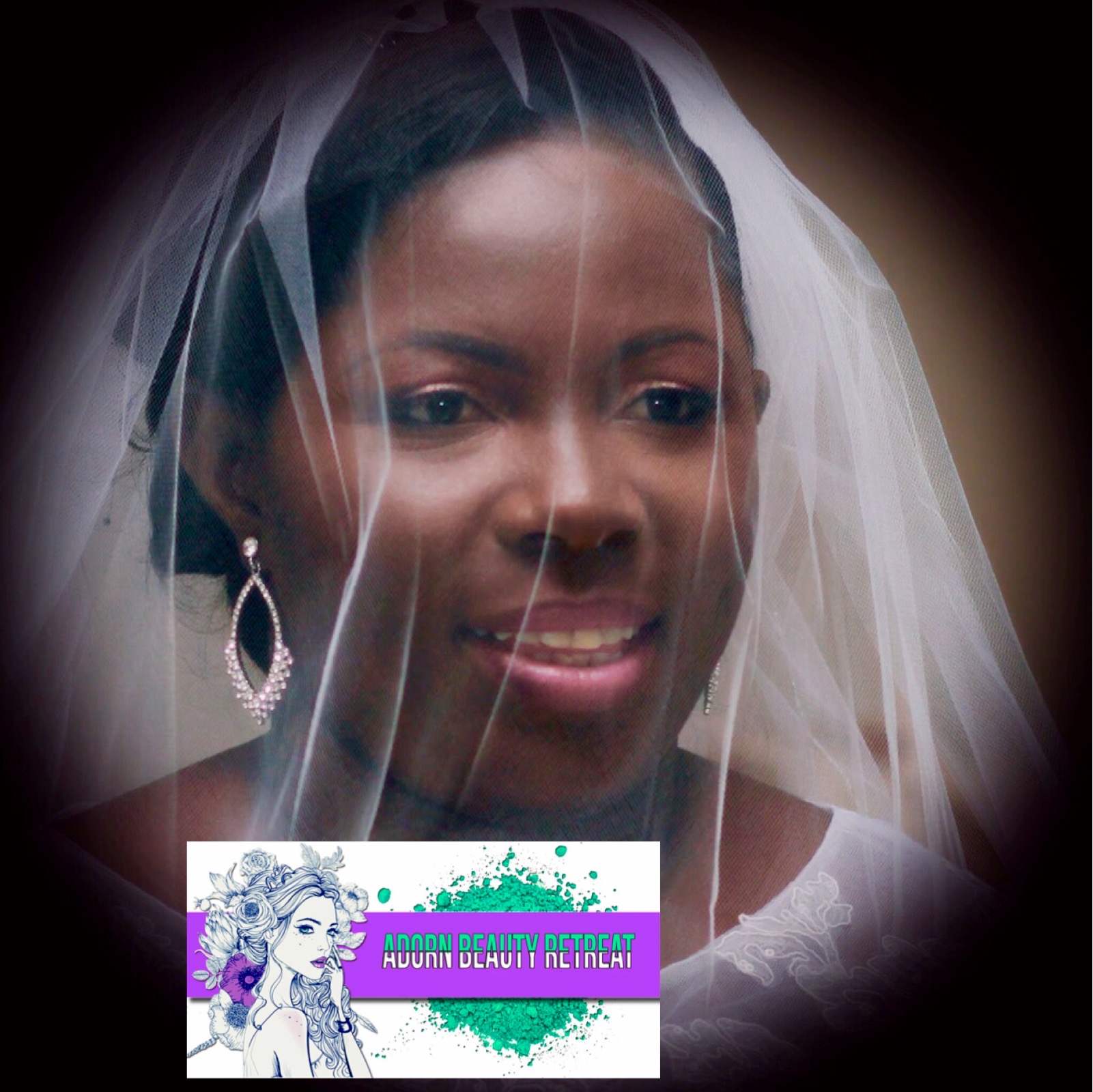 I recommend her
Kennie is highly professional and well knowledgeable. I highly recommend her to anyone.
I loved my bridal makeup.
I loved my bridal makeup. I felt like a princess on my wedding day. Kennie is a great artist, very professional and hard working. i will definitely recommend her. Truly love her works.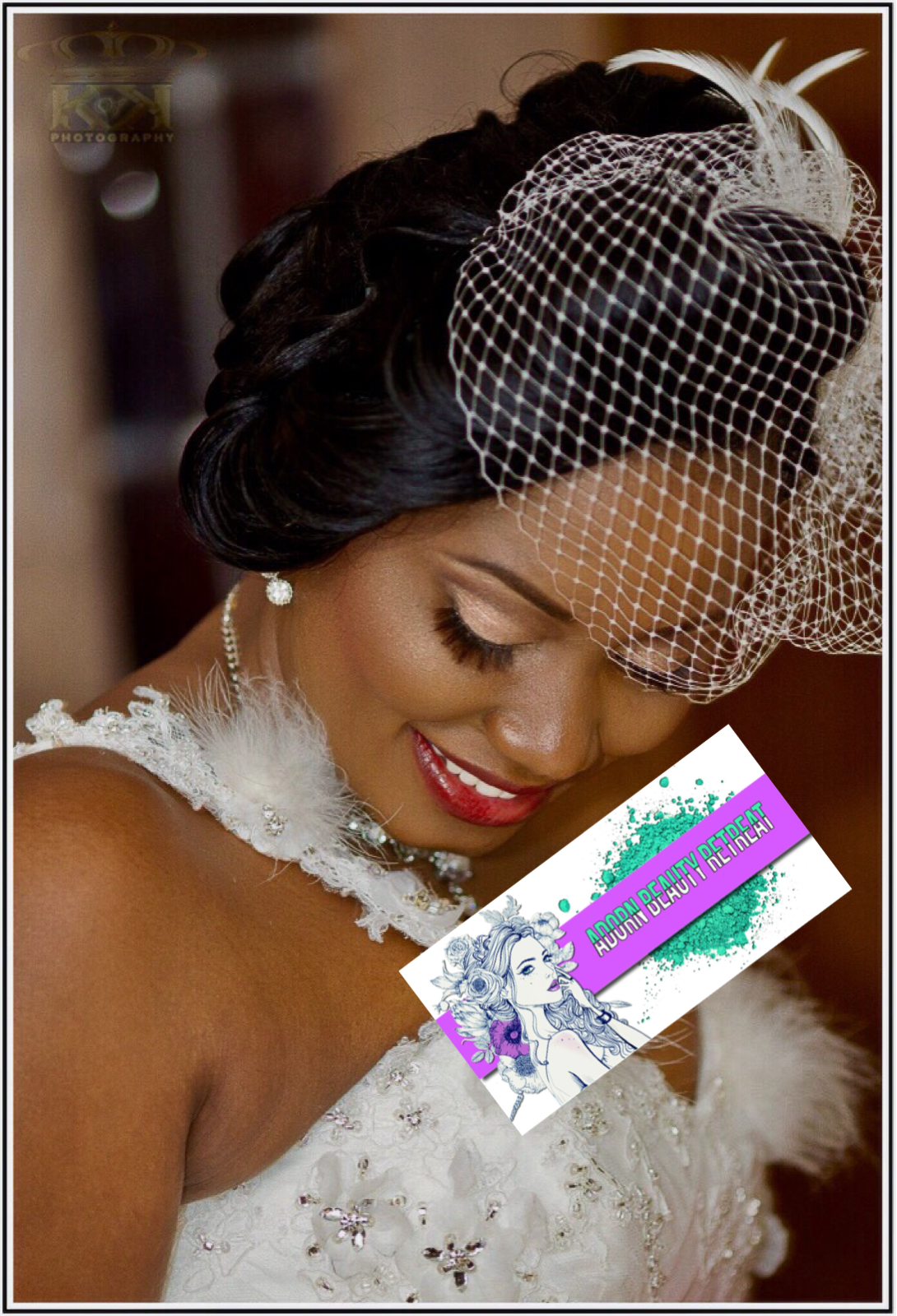 Excellent Service
Kennie did an excellent job for myself and my bridal party….we all looked stunning!!!!!! She provided excellent customer service and had a great attitude the entire time. I would highly recommend her for Make-up, Facials, Pedicure, Manicure, & Hairstyling. She offers great packages !!!!!"
Kennie does it best
I highly recommend kennie's work! she is great at what she does. i have been going to her since 2012 . She takes care of my hair and recommends great products. She has natural hair care line now and i will definitely purchase them.